6 Sonoma County Businesses That Can Benefit from a Ghost Kitchen - January 22, 2021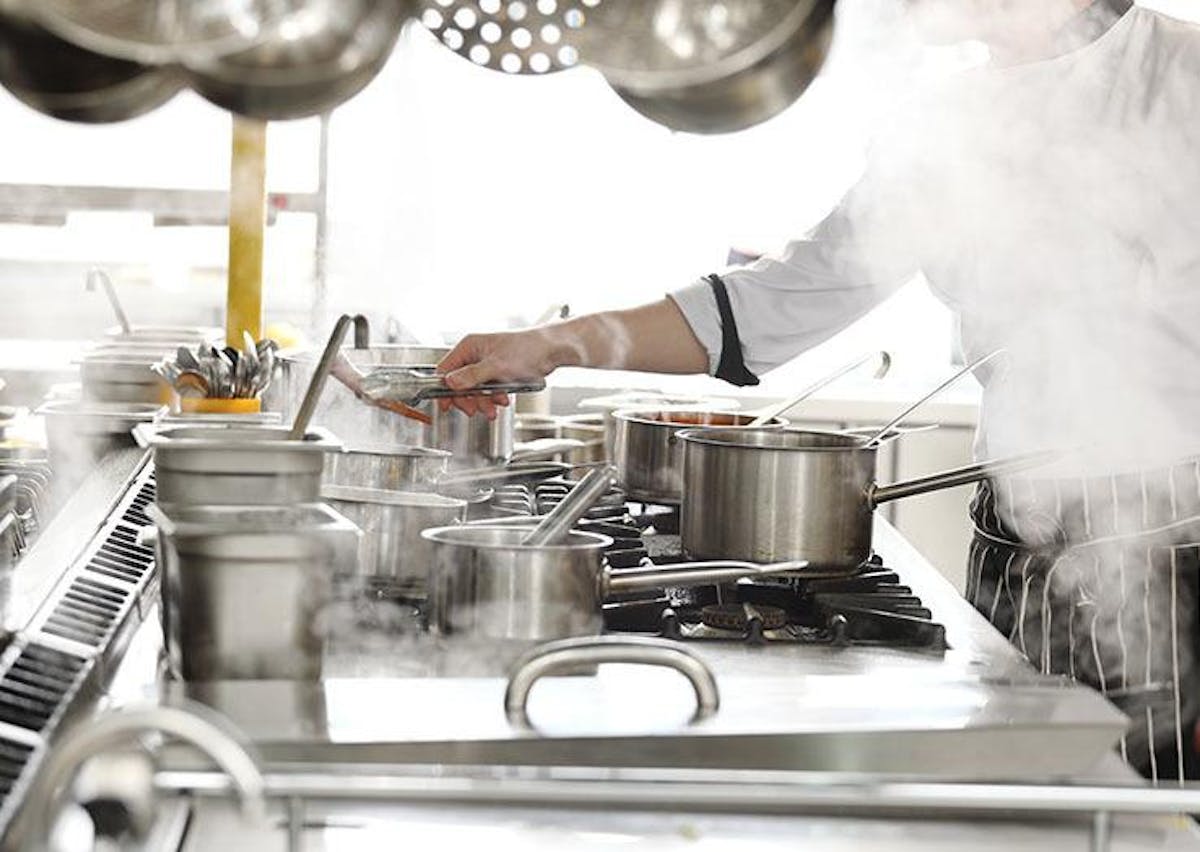 How Your Sonoma County Business Could Benefit from Renting Commercial Ghost Kitchen Space
A "Ghost Kitchen" or "Commissary Kitchen" is a shared commercial kitchen space established for foodservice providers to rent out and prepare their food in. While ghost kitchens contain everything a typical restaurant kitchen requires, the biggest difference is they don't offer a dining area or access for walk-in customers.
Generally, businesses that rent a commercial kitchen space have a different physical location(s) where they can sell their food and services, but lack a professional setting to prepare it. The kitchen space is typically shared, but many commercial commissary kitchens provide private usage for renters.
At Franchettis', we offer a fully licensed and inspected commercial ghost kitchen facility that is outfitted for most any professional food preparation. Read on to learn how renting a commercial ghost kitchen space could greatly benefit your Sonoma County business, as well as all the amazing accommodations they provide.
1. Ghost Kitchens Ensure Professional Bakers Always Have Fresh Baked Goods
For a Sonoma County bakery business, a commercial commissary kitchen presents a multitude of benefits. A ghost kitchen can accommodate flexible rental hours, to allow bakers time to prepare all their delicious baked goods and always have fresh products available. You will also have access to professional commercial kitchen equipment that can be too expensive for many small business owners.
At Franchettis' we offer a number of accommodations for bakers including two convection ovens, Hobart 60qt mixer, and much more. Contact Franchettis' to learn more about renting our kitchen space for your bakery operation.
2. Streamline Your Catering Company's Prep Time
Running a catering company requires a lot of space, as well as time, to prepare an extensive menu. In a commercial ghost kitchen, local catering companies can utilize the large space to create a considerable number of dishes for their clients. Utilizing a commissary kitchen can also help catering businesses cut down on food waste, while streamlining their prep and cooking time.
The Franchettis' kitchen features a number of things that can benefit caterers, including a six-burner stove and oven, plenty of storage shelves and prep tables, and much more. Reach out to us today to learn more about all the accommodations we can offer your catering company.
3. Ghost Kitchens Provide Access to Essential Kitchen Equipment for Farmers' Market Vendors
Farmers' market vendors are all unique and offer a number of different types of edible treats! Having fresh products on hand can be a challenge without regular access to a commercial kitchen. Ghost kitchens are typically equipped with a large variety of professional kitchen equipment and tools that many vendors require.
Whatever your specialty is, Franchettis' ghost kitchen space is sure to have the tools you need to perfect your craft just in time for the Farmers' Market season in Sonoma County. Contact us today to schedule a tour of our space!
4. Ghost Kitchens Provide Food Trucks Operators Larger Cooking Spaces
Everyone loves a good Food Truck, but many business operators have a hard time finding adequate space to prepare their grub. Renting a ghost kitchen is a great solution that many Sonoma County food trucks utilize! Enjoy the freedom of your own private kitchen, and access to top-of-the-line equipment, plenty of storage space, and much more.
If you run a local food truck and are in need of a spacious sanitary location to prepare your food, Fracnhttis' ghost kitchen is here to help! Inquire about renting your kitchen space today.
5. Personal Chefs Can Grow Their Business
Sonoma County is one of the best places to be a personal chef! With access to some of the most delicious seasonal ingredients, crafting delicious and healthy meals for your clients is a breeze. But finding a private space to work your magic is a challenge many personal chefs face.
With a commissary ghost kitchen, you will have the time and space to hone your recipes and expand your menu. Contact Franchettis' to reserve your kitchen space today, and take your personal chef business to the next level!
6. Ghost Kitchens Allow Food Service Start-Ups to Save on Overhead Costs
Starting a food service business in Sonoma County can be an expensive undertaking. With a ghost kitchen, start-ups can benefit greatly from having less expensive rent requirements compared to a traditional brick-and-mortar establishment. With lower overhead costs, new culinary businesses owners are taking less risk with their finances, especially in the beginning stages of building their brand.
Contact Franchettis' today to learn more about renting our ghost kitchen space for your new eatery today.
Rent Commercial Ghost Kitchen Space in Santa Rosa at Franchettis' Restaurant
Is your Sonoma County based food business interested in renting commercial kitchen space? Franchettis' Restaurant wants to offer you the opportunity to join our commissary ghost kitchen in Santa Rosa. Our commercial kitchen is fully licensed and inspected to provide a professional and sanitary space to support other foodservice professionals in Sonoma County.
Contact Franchettis' Restaurant at restaurant@franchettis-gasthaus-biergarten.websitepro.hosting to learn more, or to inquire about renting your ghost kitchen space today!