Sip On Fermented Cocktails on Franchettis' Patio - October 20, 2020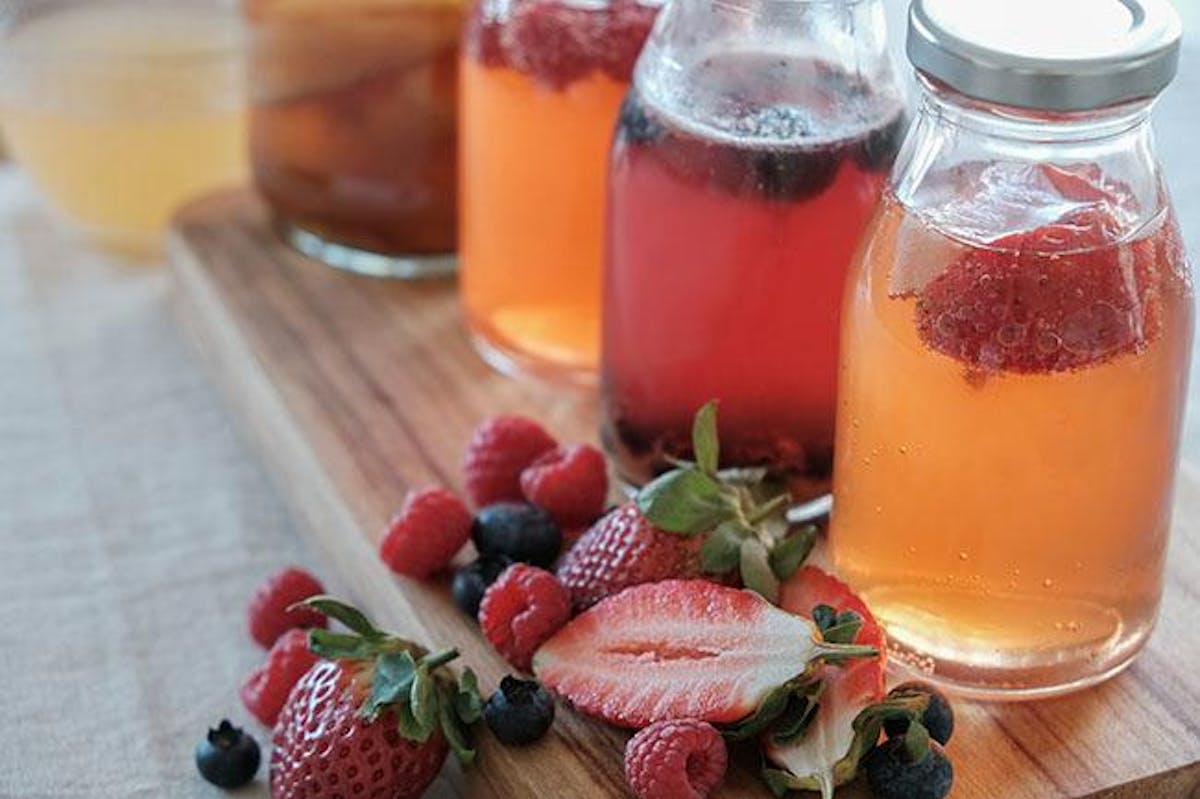 3 Fermented Cocktails to Enjoy on The Patio at Franchettis'
When you imagine a fermented drink you may immediately think of certain beverages you see at any health food store. But bartenders and mixologists all over the world have been adding fermented cocktails to their menus for years.
At Franchettis' Restaurant and Bar, we celebrate nuanced flavors and strive to provide a unique culinary experience that you won't soon forget!
What Is a Fermented Cocktail?
Any alcohol that your drink is produced by fermentation. This is a simple and natural process where yeast converts sugars into alcohol. This is the only way to turn plant-based materials into alcohol that is safe for people to consume. Fermented cocktails are easier for your body to process and even encourage a healthy digestive process.
Although all alcohol is produced from fermentation, you can further purify and amplify their alcoholic content via the distillation process. Distilled spirits tend to have harsher effects on your palette and your body.
3 Fermented Cocktails to Enjoy on Our Patio at Franchettis' Restaurant in Santa Rosa
Our patio at Franchettis' is the perfect place to truly tantalize your taste buds and enjoy the amazing Sonoma County weather. All of our specialty fermented cocktails are handcrafted with fresh organic ingredients and no artificial colors or additives. Our mixologists are true masters of their craft, creating fermented cocktails that complement and enhance our flavorful cuisine.
Join us for lunch, dinner, and Sunday brunch on the patio at Franchettis' and enjoy these refreshing fermented cocktails and our Italian-German fare!
1. Watermelon Margarita
Inspired by a classic margarita, this take uses naturally fermented ingredients to enhance this summery cocktail. Made with Hahn Tequila infused with lemon, carpano dry vermouth, and organic simple syrup, this cocktail is a sweet mix of flavors with a tropical flair.
Enjoy this fermented margarita with our version of a classic BLT Sandwich for the perfect summer lunch!
2. Jardesca Botanical Spritz
This fermented cocktail is sunny, bright, and refreshing! Our fragrant Jardesca white aperitive is locally produced with a perfectly balanced blend of varietals and botanicals. Mixed delicately by our seasoned mixologists at Franchettis' with prosecco, mint, and berry garnish.
Sip your fermented Jardesca Botanical Spritz and enjoy our Wood-Fire Pizza made with three-day fermented dough and see just how seriously we take fermentation at Franchettis'!
3. Red Mule
This fermented twist on a traditional Mule is handcrafted with a light and delicious Jardesca red aperitive. Complimented by a mix of refreshing ginger beer, crisp fruit, and a mint Garnish.
Pair your mule with our Bauernfrühstück Wood-Fire Hash for a satisfying meal that will leave you feeling warm, full, and truly satisfied.
Join Us for A Cocktail on The Patio at Franchettis' in Santa Rosa
Summer is coming to an end in Sonoma County but we can expect sunny days and warmer nights for a while! Take advantage of our comfortable outdoor patio and join us at Franchettis' for a refreshing fermented cocktail for lunch, dinner, and Sunday brunch!
You can also order online for pick-up, or get your meal from Franchettis' delivered via the DoorDash app!