Rent Commercial Kitchen Space From Franchettis' Restaurant in Santa Rosa - June 17, 2020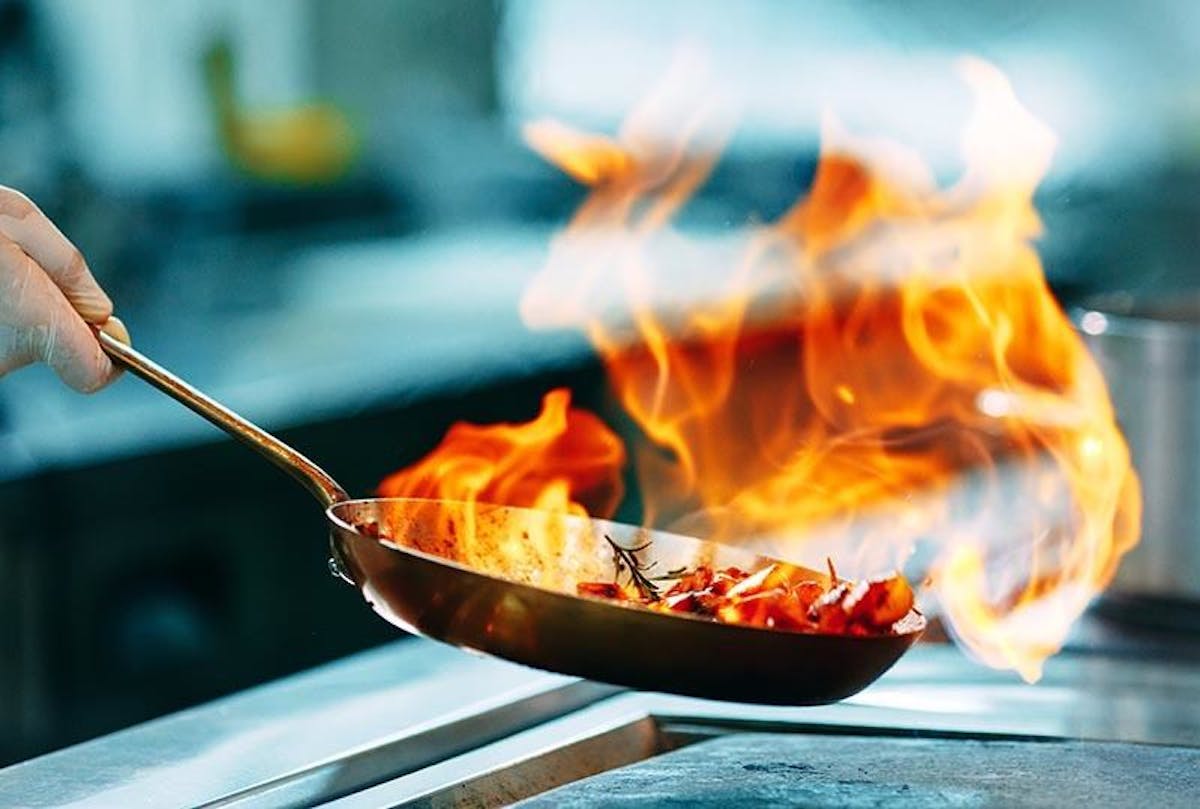 Santa Rosa Commissary Kitchen Available for Caterers, Personal Chefs, and More!
Franchettis' is a family-owned restaurant located in the heart of the thriving culinary paradise of Sonoma County. We have been proudly serving Santa Rosa with award-winning, Italian-German fusion cuisine since 2016.
Our restaurant was born out of love for food, and in celebration of bringing traditional flavors from around the world together on one menu. The cuisine that comes out of our kitchen reflects our dedication to building community and bringing people together over a shared meal, good drinks, and lots of laughs.
We are excited to announce that we are opening our kitchen as a commissary space to other Sonoma County culinary businesses. Because when you thrive, we thrive!
What is a Commissary Kitchen Space?
Commissary kitchens, or commercial kitchen rentals, are established kitchens that foodservice providers can rent out to prepare their food. At Franchettis', we offer a licensed and inspected kitchen facility that is commercially-outfitted for professional food preparation.
Our space is perfect for catering companies, personal chefs, food truck operators, farmer's market vendors, and many more in need of commercial kitchen space!
The Benefits of a Commissary Kitchen Space
Private commercial kitchen
Professional kitchen equipment
Low rent/overhead
Franchettis' Commercial Kitchen Space
Our 2,000 sq ft licensed commercial kitchen is designed to suit the needs of any chef. Franchettis' will provide the kitchen, equipment, and cleaning supplies, so you can minimize your overhead and spend time focusing on creating your food in a professional setting.
Kitchen Location:
1229 N Dutton Ave Santa Rosa, CA 95401
Kitchen Equipment at Franchettis':
Commercial dishwasher
Two convection ovens
4 burner stove
6 burner stove and oven
Storage shelves and prep tables
Pancha/flat grill
Hobart 60qt mixer
Pizza oven
Fryer
Walk-in cooler
2 freezers
Rental Availability:
Our kitchen space is available to rent hourly Monday- Sunday by prescheduling all day.
Our kitchen is a fully operational restaurant, so we apologize in advance if the space is not available, but will do our best to accommodate your scheduling needs.
Santa Rosa Commercial Kitchen Rental Pricing:
Our commercial rates start at $800/ month. Rental includes the use of our prepping station, sink, and professional cooking equipment. All small wares, pots, mixers, cutting boards, rolling racks, etc. are included in your hourly rental fee.
Please email restaurant@franchettis.com for detailed information about renting commissary kitchen space at Franchettis' Restaurant.
Requirements for Renting Franchetti's Commercial Kitchen in Santa Rosa:
Seller's permit
Business registration
Liability insurance
Rent Commercial Kitchen Space in Santa Rosa at Franchettis' Restaurant
Are you looking to rent commercial kitchen space for your culinary business? Franchettis' Restaurant wants to offer you the chance to join our commissary kitchen space in Santa Rosa. We are opening our space to provide a professional kitchen, and equipment, to support other culinary professionals in Sonoma County.
Our rental space is perfect for caterers, personal chefs, farmers market vendors, food truck vendors, and many more at flexible prices! Contact Franchettis' Restaurant at restaurant@franchettis.com to inquire about renting commercial kitchen space and get cooking