Enjoy Your Next Breakfast Meeting at Franchettis' - March 27, 2020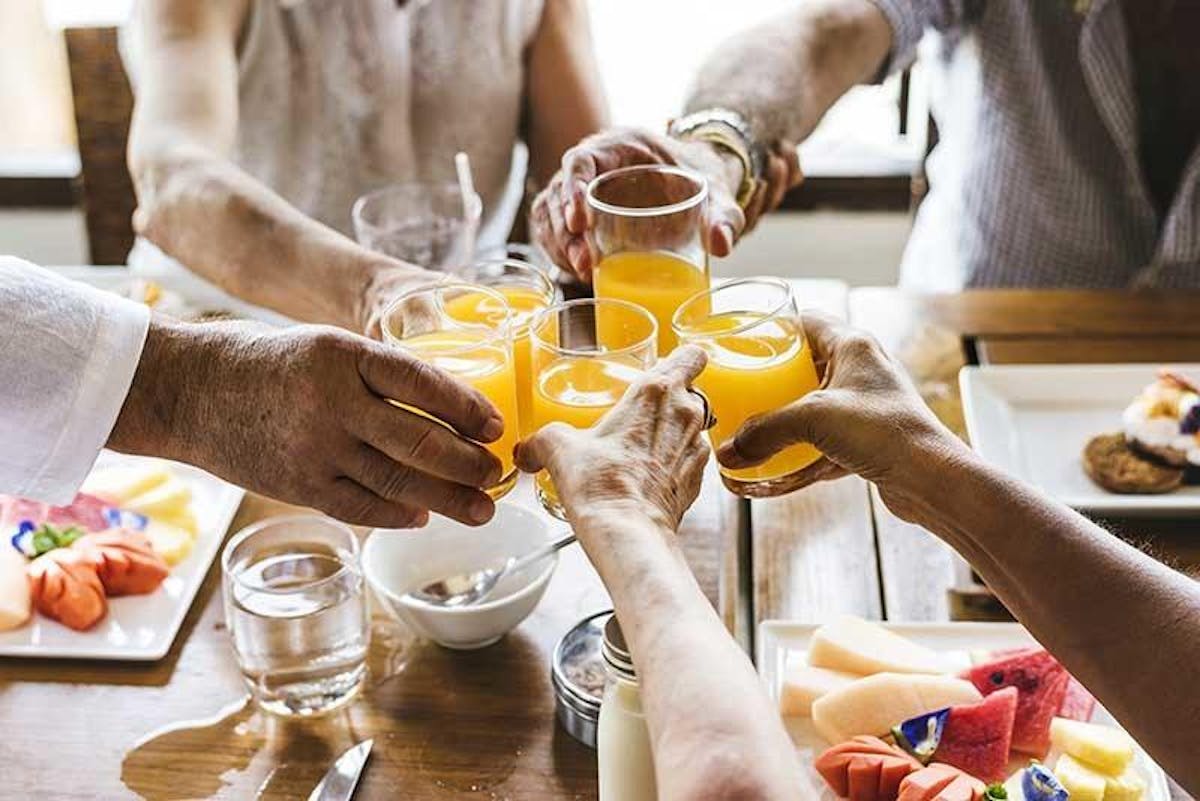 A Comfortable and Delicious Breakfast Meeting Venue in Sonoma County
Here at Franchettis', we are serving breakfast with a side of business! Breakfast meetings, or "power breakfasts", are quickly becoming as popular as the traditional lunch meeting. Start the day off right by combining your most important meal of any day, with your professional business meeting, weekly members gathering, or casual group event at Franchettis' restaurant.
Franchettis' welcomes you and 35 or more guests to enjoy our comfortable and all-inclusive breakfast package.
Groups Love Franchettis' for Breakfast Meetings
Franchettis is one of Santa Rosa's best group breakfast venues! Centrally located in the heart of Sonoma County, our restaurant is an ideal meeting location for social clubs, professional breakfast meetings, or any other private morning event. With indoor and outdoor seating available, you can host breakfast meetings year around.
Host up to 140 guests inside, plus 50 more on our beautiful outdoor patio. The atmosphere at Franchettis' is always warm and inviting, with sophisticated decor, and delicious breakfast foods. We are confident our hospitality team will work hard to create the perfect morning event for every one of your guests.
Business Power Breakfast Meetings at Franchettis'
At Franchettis' you can host a productive business meeting while enjoying our delicious breakfast menu and all-inclusive accommodations.
With busy schedules and limited budgets, more and more professionals are opting for early morning breakfast meetings over the traditional business luncheons. A power breakfast is a business meeting conducted in the morning over breakfast, and is proving to be an efficient trend for many companies.
Meeting goers tend to be more attentive first thing in the morning, and their first meal of the day will keep them energized and attentive. Morning meetings also mean less interruption to your daily work schedule, so you and your team can remain focused and on task for the remainder of the day.
Weekly Club Breakfast Meetings a Franchettis'
Franchettis' is proud to welcome the Rotary Sunrise club every Thursday morning, and the Empire Breakfast club on Fridays! Local Sonoma County club members choose us for the weekly breakfast meetings because, as they put it, "The vibe is fun and the food is delicious!"
If your club needs a comfortable, fun, and fully accommodating venue to host your weekly meetings, Franchettis invites you to bring your appetites! Our breakfast menu features the highest quality ingredients and can be adapted to suit any diet or lifestyle. Our talented culinary team makes every recipe from scratch with the finest local ingredients. Come hungry and leave happy, after your club breakfast meeting at Franchettis' restaurant!
Try Franchettis' Drop-Off Breakfast Catering
Want to host a breakfast meeting from your office or current meeting spot? Franchettis' delivers breakfast with our drop-off catering service! Our delicious group meal drop-off service delivers Franchettis' gourmet dishes straight to your clubhouse or business.
Make your next club meeting or work event easy & convenient with our drop-off catering services! Check-out our sample drop-off breakfast catering menu and contact Frachettis' with any catering requests today. Next time your club or work team is ready for a change of scenery, you will already know how delicious our breakfast menu is!
Host Your Next Breakfast Meeting at Franchettis'
Our hospitality team at Franchettis' wants to help make your first meal of the day a productive one! Our breakfast meeting package is all-inclusive and only $20 a person with a 35 guest minimum.
We want to welcome you, your colleges and your friends to join us for breakfast! Contact Franchettis' online today to book your next breakfast meeting.