4 Reasons Sonoma County Couples Love Post-Wedding Brunch - July 6, 2021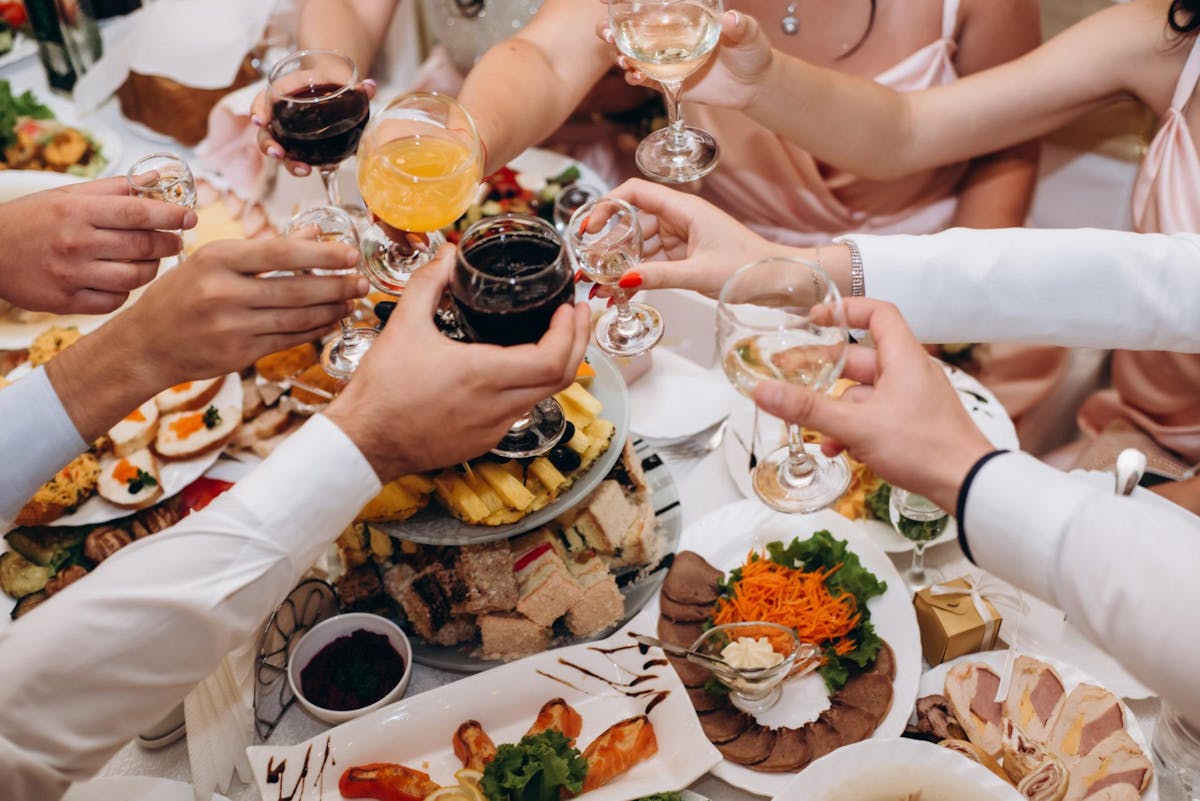 Franchettis' Offers a Grand Farewell Brunch to Celebrate Your Sonoma County Wedding Weekend
Your wedding day is going to be one to remember, full of family, friends, festivities, and food! When the vows are made and the cake is cut, enjoy a "Grand Farewell Brunch" at Franchettis' to finish off the celebration! The post-wedding brunch is a fun and relaxed wedding weekend tradition, beginning with the rehearsal dinner and ending at brunch the morning after the ceremony.
Read on to learn why hosting your post wedding brunch at Franchettis' is the perfect finale to a beautiful Sonoma County wedding weekend!
1. A Post-Wedding Brunch Allows You to Spend More Quality Time With Loved Ones
The wedding ceremony and reception can be whirlwinds of excitement and activity as you're whisked around from one event to the next. It feels like you never get to spend a solid moment with anybody!
Hosting a post wedding brunch is a great way to reconnect with your guests and wedding party to recap the occasion and spend a little more time with them before they have to travel back home. Look over the pictures that everyone captured of the night before and reflect on all the fun you shared during the celebration.
The Franchettis' Grand Farewell Brunch allows you to invite up to 50 guests so you can enjoy nearly everyone's company!
2. Franchettis' Grand Farewell Brunch Offers Delicious Brunch Options for Your Wedding Weekend
Franchettis' offers authentic German-Italian fusion from the Italian region of Alto Adige. We take advantage of Sonoma County's fresh seasonal ingredients so the tastes are always in season – especially wedding season!
Our Grand Farewell Brunch offers a variety of menu options and serving styles to satisfy every taste on your wedding's guest list!
Our Pre-Selected Plated Menu gives your guests the option to choose from select Franchettis' dishes.
Allow your guests to order from our [brunch menu] to enjoy anything we offer.
Order our Franchettis' family style option so guests can serve themselves to their hunger's content.
The buffet style option is great to keep the tables clear and allow guests to choose their own portion sizes.
You won't find the breadth of options and delicious offerings from any other brunch spots in Sonoma County.
3. Post-Wedding Brunch Means Bottomless Mimosas
Mimosas are the official celebration drink of brunch in Sonoma County, so of course our Grand Farewell Brunch comes with our signature bottomless mimosa service!
Sonoma Magazine recently declared Franchettis' one of "The Best Sonoma Brunch Spots for Bottomless Mimosas," an honor we don't take lightly in brunch-loving Sonoma County!
If the wedding reception went a little too late for your guests, the option to enjoy bottomless coffee and fountain drinks is a terrific alternative.
4. Enjoy the Perfect Start to Your Honeymoon with a Grand Farewell Brunch
Instead of rushing to the airport immediately after tying the knot, get a head start on a relaxing honeymoon with a post-wedding brunch. Plus, your closests friends and family will love the chance to be a part of your honeymoon send off before returning home too! Enjoying time with your guests and sharing cherished memories are the true reason for the occasion.
Sit back and relax, you won't need to rush through anything today – that's what brunch is all about! Our Grand Farewell Brunch service will last three hours to give you the time you need to get the most out of brunch at Franchettis'.
Contact Franchettis' to Plan a Grand Farewell Brunch for Your Sonoma County Wedding Weekend
Franchettis' loves celebrating wedding season and wedding related events in Sonoma County. We're honored by the opportunity to be a part of anyone's love story. If you're looking for the perfect spot to host your post wedding brunch, our Grand Farewell Brunch offering is for you and your loved ones!
Contact Franchettis' Restaurant in Santa Rosa at restaurant@franchettis-gasthaus-biergarten.websitepro.hosting to schedule your Grand Farewell Brunch today!